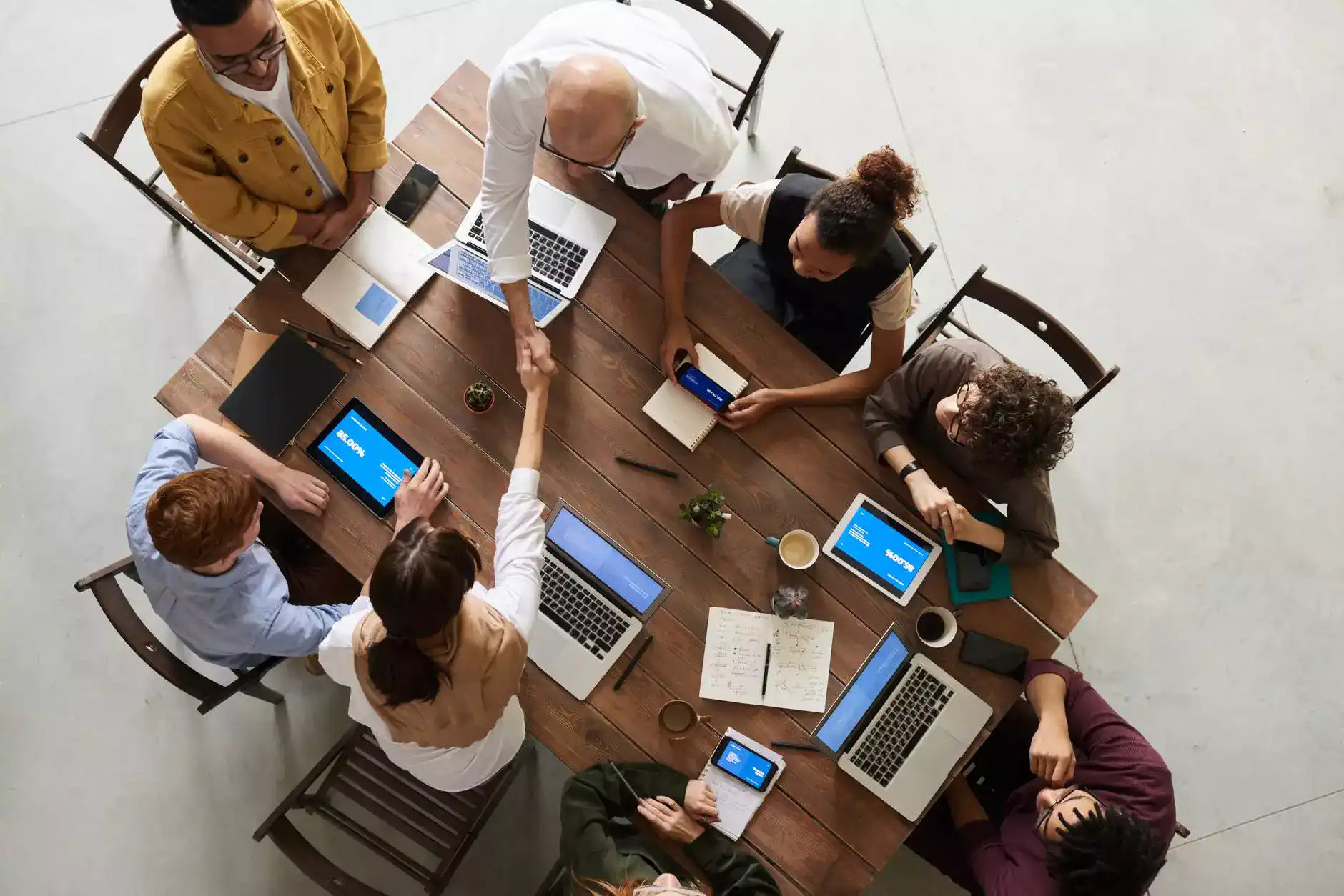 ---
New Business Strategies is extremely knowledgeable as a CX expert and mentor. Their coaching and clear, credible guidance has been very valuable to me as I've grown in my CX career, as they've advised me in areas of CX leadership, measurement, governance, and strategy. I'd recommend them, with enthusiasm, to any organization or leader seeking to drive strategic growth through smart CX practices!
Ryan Barba
Senior Director of Client Experience, VCA Animal Hospitals
---
I hired New Business Strategies and their media relations team, to develop and execute the external communications strategy for an acquisition, executing in a highly compressed timeframe. Not only did NBS rise to the challenge, they generated significant coverage in key publications and continued to build the PR function post-launch, accelerating awareness for Playvox in the highly crowded contact center market. New Business Strategies is the ideal blend of strategy and relentless execution, ensuring that their clients are ultimately successful. Without reserve, I recommend New Business Strategies.
Bryon Thomas
Vice President Marketing, Playvox
---
I had the pleasure and thoroughly honored to have New Business Strategies helping our startup scale. We worked on customer experience, marketing strategies and scaling. I really appreciated their expertise, coaching, resources and knowledge. Especially pushing me to dive deeper in understanding the CX.
Diane Najm
Founder and CEO, PhotoPad
---
New Business Strategies brings a depth of resources and experience to their work. They are creative and fast moving and can work within a budget as well. You will find Christine engaging and energetic. I can certainly recommend Christine for a great addition to your marketing team!
Brad Messerli
Board of Director Member, ReliaMax
---
New Business Strategies was just what we needed to complement the executive team, to bring clear thinking, data driven decision making, and strong execution to Egenera's drive for growth and for the difficult pivot of our strategy from direct to channel sales, and from hardware-centric to software-centric focus.
Nick Cheetham
Managing Director, FINkit (Formerly with Egenera)
---
New Business Strategies' wide range of experience and clear and effective communication resulted in the introduction and use of contemporary communications and marketing practices, a significant step forward for the University.
Michael Hindery
Finance and Administration Executive, Santa Clara University
---
As a remanufacturer of diesel fuel injection systems for the automotive market we are facing tremendous change in our potential customer base. We needed to develop additional sales channels and faced a challenge in how we thought about and executed marketing into these new channels.
New Business Strategies was a great business partner in helping us start the process. They constantly challenged our thinking as well as helped us define, execute and measure monthly demand generation marketing campaigns that produced sales-accepted leads. Through journey mapping with their Sellers' Compass, Sales and Marketing learned where they can improve customer attraction and engagement. Mindful of a limited budget they didn't hesitate to roll-up their sleeves and work side-by-side with our team on campaign creation and constantly shared best practices along the way.
If you want results from a team that is focused on showing you a clear path forward, coaching your team along the way, and have a big picture view yet understand the dynamics and details underlying success challenges, I highly recommend New Business Strategies.
John Walker
Chief Executive Officer, DIPACO/DTech Products
---
"You won't find a better business partner than New Business Strategies. They quickly become an integral part of your team and business, immersing themselves in the dynamics, issues, industry and marketing/operational challenges facing your company.
A strong advocate for the customer, keeps business results as paramount, and is expert in all aspects of today's b2b marketing environment, New Business Strategies builds bridges throughout the organization, forging strong relationships built on trust, hard work and integrity.
They are an amazing asset for Boards, CEOs and C-level individuals as they have a big picture view, but understands the dynamics and details underlying success. I have loved working with them and highly recommend their Sellers Compass, as well as Marketing and Sales alignment, Marketing operations and metrics projects, or really any business strategy and process related works.
Susan Vinci-Lucero
SVP Marketing and Product Management, Good Technology
---
MacFarlane Partners has diversified beyond real estate investment management and now includes urban real estate development among its core services. New Business Strategies helped us develop and operationalize a strategic plan that guided and aligned departmental and employee contribution plans. They trained us on the approach so we can own it going forward and coached our leaders and employees on how to define strategies and tactics that achieve objectives key to our continued growth. We could not have achieved the top-to-bottom organizational alignment and transparency in results without New Business Strategies' coaching, drive and commitment to our and the plan's success.
Susan Kreusch
Chief Financial Officer, MacFarlane Partners
---
New Business Strategies has helped me and my teams to align sales and marketing, improve the predictability of our sales cycle, and sell more effectively to hyper-informed buyers, which is about everybody in today's world. In short, their approach and services work…with quick time-to-value. The philosophy around their Sellers' Compass is so powerful, I have aligned my marketing, sales and support teams and processes to this approach to build more enduring and profitable customer relationships.
Brian Carr
Vice President WorldWide Sales, Good Technology
---
New Business Strategies is a high-delivery, low-risk resource that I recommend to any technology company that is looking to improve Marketing ROI, create a market shaping vision and/or remove revenue generating obstacles.
Jan Ryan
President, Social Dynamx
---
We needed deep, actionable contextual insights into why Introhive won and lost customer opportunities in multiple countries. New Business Strategies made setting up and executing a formal won/lost program easy. Besides delivering quarterly won/lost analysis, their Sellers Compass methodology provided us with journey and content maps halfway through the year which helped us meet buyer expectations.
Julie Taylor
Director of Product Marketing, Introhive
---
New Business Strategies' Sellers Compass is a unique methodology that guided me through the social business transformation to more effectively enable, engage and establish, enduring relationships with our customers.
Susan Lucas-Conwell
Executive Vice President, CSIRO US
---
New Business Strategies brought Selligent a deep understanding of the B2B relationship marketing space. They supported our US market entry with high quality thought leadership that supported our positioning as an innovator in marketing automations.
Nick Worth
Chief Marketing Officer, Selligent
---
We have repeatedly benefitted from having New Business Strategies work with our portfolio companies, clients, and colleagues. They demystify marketing and provide pragmatic, simple processes to attack both tactical and strategic marketing needs. NBS even helps engineers understand the value of marketing, a rare skill indeed. I've had the pleasure of retaining NBS many times in the past, and certainly will continue to.
Christine Comaford
a New York Times bestselling author, former advisor to Presidents' Bill Clinton and George Bush, and a leading executive coach
---
New Business Strategies' impressive understanding of the market and the forces shaping the industry are an incredible asset to any company, start-up or established, which takes advantages of it. NBS not only provided us with invaluable guidance, but was also instrumental in putting together a multi-million dollar deal with a leading player in the market, which was win-win for all parties.
Amir Assar
VP of Sales, Adaptive Insights
---
Christine is an insightful marketing and strategy executive who is very good at understanding market and business issues and helping to provide suggested solutions. She is very strong in emerging market and technology arenas. I have hired New Business Strategies on more than one occasion and would do so again.
Kerry Lamson
SVP of Marketing and Alliances, Indus International
---
New Business Strategies is an excellent strategist. They leverage strong methodologies to clearly understand the competitive landscape, future market and economic trends, and a company's core strengths to help define go forward product and market strategies.
Lisa Campbell
Vice President of Marketing & Business Development, Evolve
---
New Business Strategies' brand of strategy is always pragmatic; it's the kind of strategy that you can actually execute. That sounds so simple, but through the years, I've worked with so many consulting firms who either simply listen to what you say, repackage it and then charge you for it; or they come up with great strategy that's absolutely impossible to implement within our budget. New Business Strategies has the knowledge, industry experience and the tenacity to keep digging deeper through research to create and deliver innovative, prioritized, feasible strategy.
Kirsten Painter
Vice President of Marketing, Clarify/Nortel Networks
---
New Business Strategies is one of the few firms I would have trusted to help us create that (strategic) action plan. They are highly experienced in the workings of a software company, so there isn't a ramp-up issue there. Plus, they can evaluate you objectively within the environment you're in.
Tom Hennings
CEO, Foray Technologies